Ok, we're suddenly getting closer and closer to Christmas and I know I'm going to start being asked what I want by family etc which is the reason for this post to make it easier and more of a surprise!
So obviously I've already made a beauty wish list (
that can be found here
) which you can get ideas from so do choose wisely, but then there is this list... (
by the way I have attached links to the majority of them under the reason why I want it
)
And in no particular order (sounded a bit like I was Dermot from X Factor then) -
1. A Professional Hairdryer
£30 - £50
I have thin hair but so much of it and it take an absolute year to dry with my mums hairdryer. I think its time I get a proper professional one so it will dry quicker.
2. Scotty T's Book
£5 (Jack's just got this for me, YES)
I love Scotty T. If you are a fan of Geordie Shore you know Scotty T's one liners are excellent. I downloads the sample of his autobiography and I was in stitches. It's written exactly how he speaks and its just great!
Scotty T why-aye - Click here
3. The Good Dinosaur
£6.99
If you know, then you know.This film is an emotional roller-coaster. One of the best Disney films ever made!
Available on Amazon - Click here
4. Huda Beauty Textured Shadow Palette or Huda Beauty Liquid matte in Trendsetter
£53 or £16
Just beautiful. I need them both.
Eye Shadow Palette - Click here
Liquid Matte -Click here
5. Marc Jacobs Watch
£129.99 (
in TK Maxx
)
I do love a watch, and all of mine are a bit old now, need to spruce up my watches with a brand new Marc Jacobs watch!
6. Pandora Rings
£35 Infinity & £45 Droplets
Pandora e'rrythang. I already have a 3 quarters full Pandora bracelet, 4 Pandora rings, a necklace and another dainty diamante Pandora bracelet. There are 2 rings that need to join my collection! The infinity one (size 54/56) for my thumb and the thin one with diamonds (droplets ring) in (size 52) as a stacking ring under one I already have.
Droplets Ring - Click here
Infinity Ring - Click here
7. Anastasia Beverly Hills Glow Kit - Ultimate Glow
£36
I've been looking for a new highlighter for a long time now and these look delightful.
Glow Kit - Click here
8. Anastasia Beverly Hills Single Noir Eye Shadow
£10
Again, I've been looking for a long, long time to get a really pigmented black eye shadow and I found one I've heard very good reviews about.
Noir Eye Shadow - Click here
9. Mac Matte Lipstick - Velvet Teddy
£15.50
My favourite lipstick has almost come to an end! I need another, someone help!
10. Suicide squad
£10
I only have 2 words for this. Harley Quinn.
Available on Amazon - Click here
11. Adidas Superstar Originals in all black.
£48 (JD Junior section size 5.5)
I do love me a pair of trainers. I've always had all white or all grey trainers so I want a change and a pair of all black trainers.
Trainers - Click here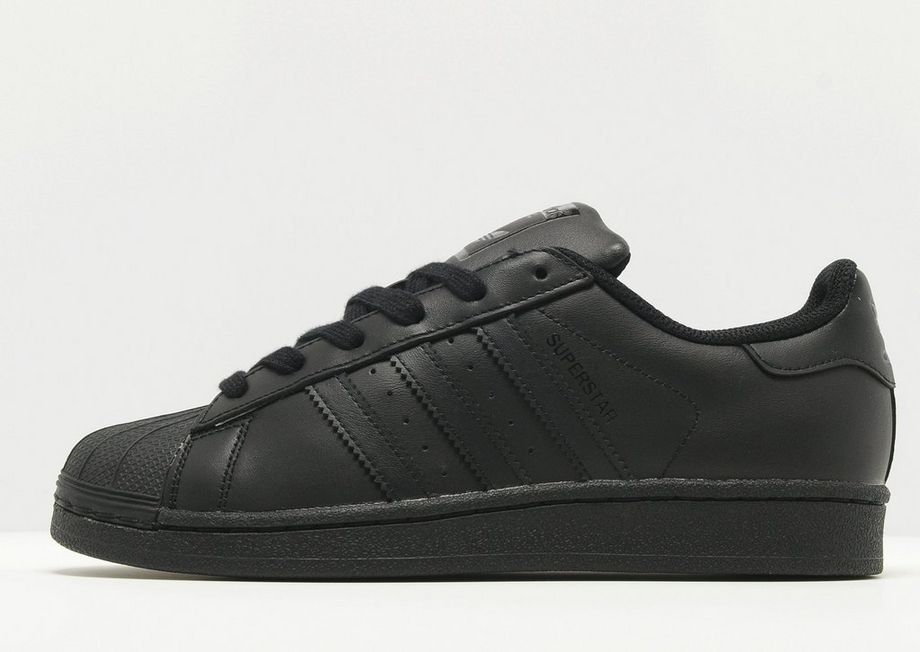 12. Another Velvet Lounge Suit
£25
I already have one in like a grey bluey colour and i hardly take it off (unless it needs washing obvs) I just want them in all the colours I can find. I just love velvet.
13. Unicorn lashes Brush Set
£40
Ok, so in my beauty wishlist I put down 2 set of lashes from a company called Unicorn Lashes.. they now have make up bushes and the handles are UNICORN HORNS, like what could be better.
Unicorn Brushes - Click here
Look forward to hopefully seeing some of these bits Christmas day!
Until next time my babies